Bio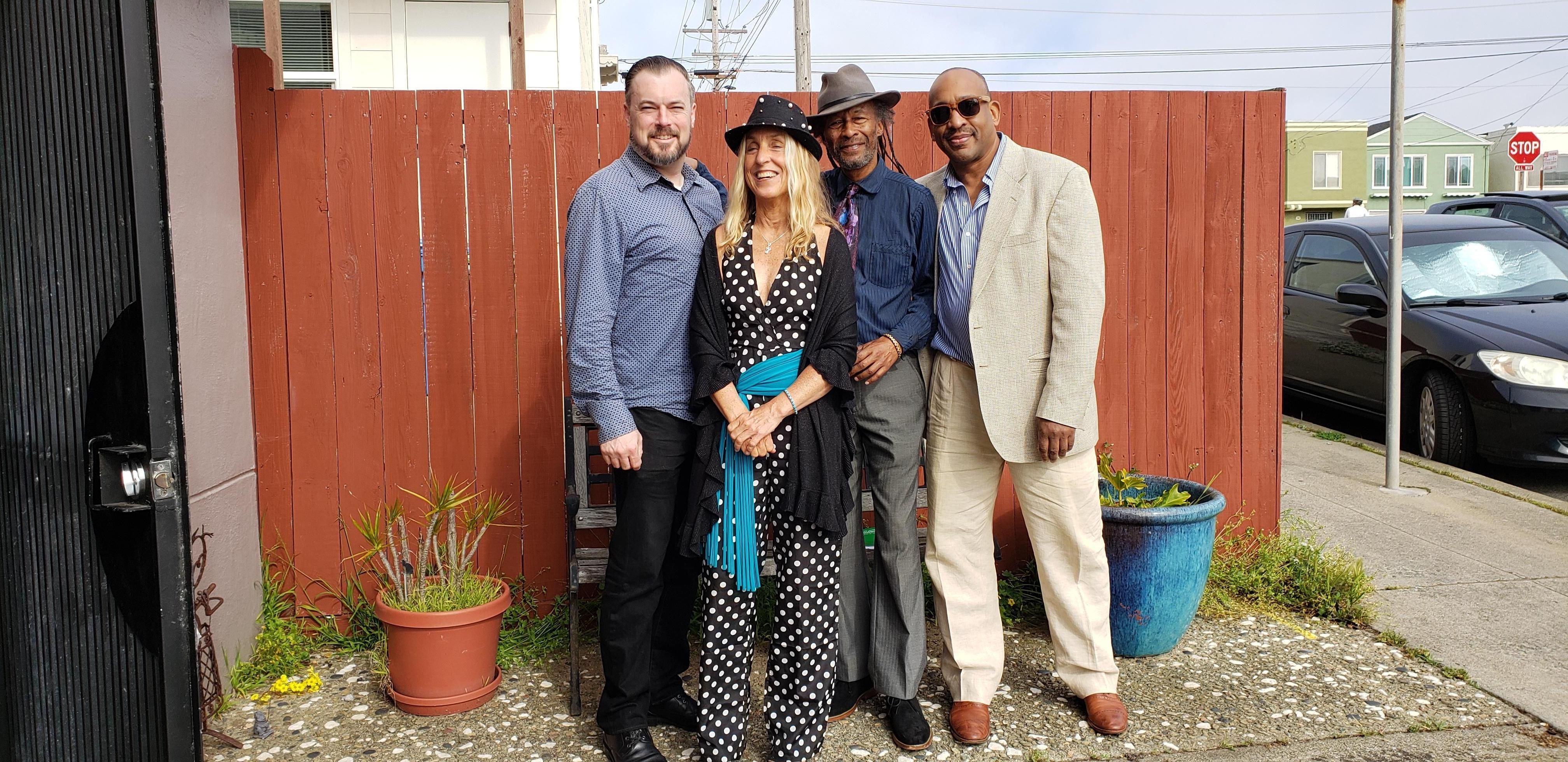 COPUS is a theatrical spoken word jazz ensemble who weaves together dynamic poetics with lush musical landscapes across multiple genres. Originality at its utmost best! COPUS is an acronym for Creation Of Peace Under Stars.  Formed by renowned San Francisco poet ROYAL KENT and ASCAP award-winning composer WENDY LOOMIS,  the group has performed and presented their original music and poetry at clubs, theaters, festivals, fundraisers, house concerts, prestigious venues and special events throughout the United States.
Winner of the 2021 W.A.M. Awards Best Song for Social Justice and Clouzine Magazine Best Spoken Word Music Video!  "COPUS could become legendary!" ~Michael Allison (Music Critic)
ROYAL KENT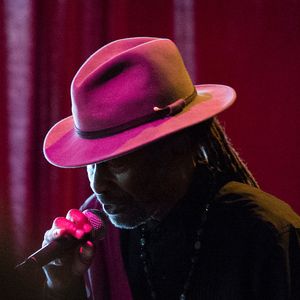 Poet, wordsmith, storyteller and bandleader Royal Kent emerged from a college class called "Poetry For The People" as a prolific writer and performing poet. Having been featured on the mic at cafes, clubs and festivals locally, nationally and internationally, he has garnered a name for himself. Performed as a member of several bands including Punk, Reggae and Jazz groups laying a foundation for COPUS. As a video producer in the early days of cable television, his weekly shows over two decades featured indie artists of all persuasions. Royal has worked on stage with such diverse artists as Kira Nijinsky (daughter of the great ballet star) to Peter Tosh of Reggae fame. In the words of one critic: "His poetic onslaught of powerful lyrics are mind boggling, to say the least. His silky smooth voice holds a tight grip on the listener's ear and keeps them in a state of mind numbing ecstasy."
WENDY LOOMIS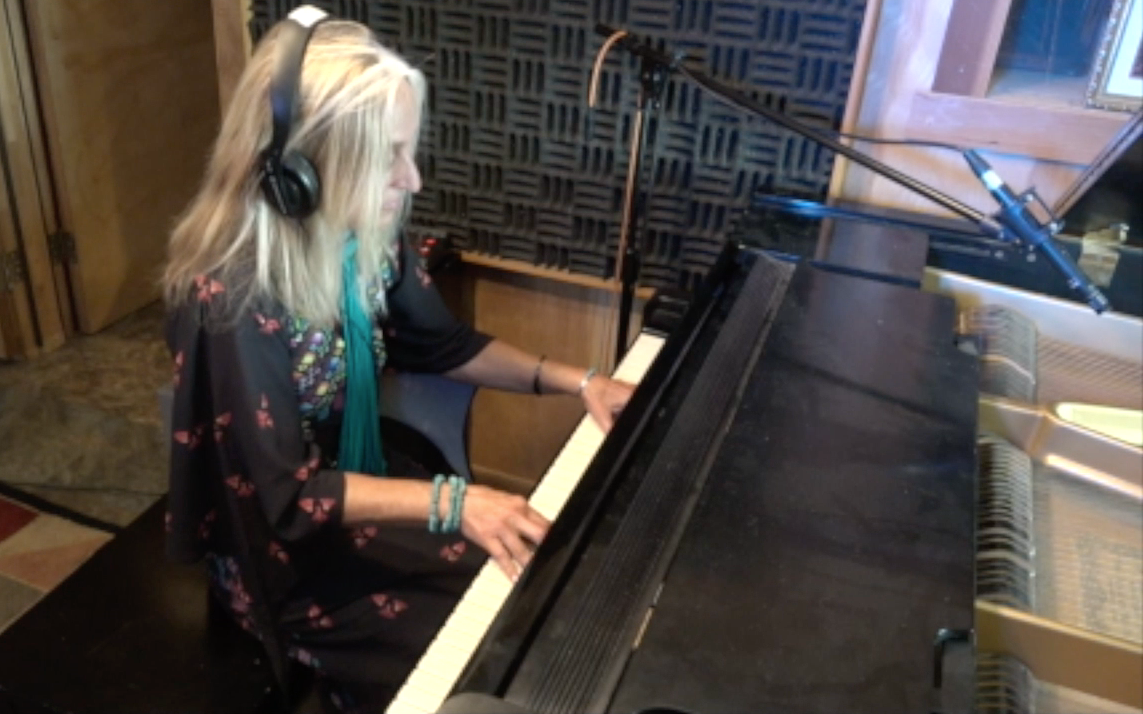 Composer/pianist WENDY LOOMIS has released 18 CDs of her musical works for COPUS, acoustic ensemble Phoenix Rising, piano/vocal duo AWE, as well as solo piano works. She won the Clouzine International Music Award, the ASCAP Award multiple times, and earned nominations by the Hollywood Music Awards, the Los Angeles Music Awards, and the Unisong International Song Competition for her compositions.  In addition, Wendy has written scores for independent films and been commissioned to write for various performing ensembles. "Composer/pianist Wendy Loomis paints with a broad palette of jazz, classical, new age, avant garde and world colors, fusing styles ranging from Debussy to Thelonius Monk."  (Kelley Dolan, NoHands Records). "COPUS is a musical group with some of the most talented musicians that I have yet come across...The jazz styles are very complex and the music that is created is absolutely masterful."  Wendy earned her BA in Creative Arts and her MA in Arts Education.
PATRICK MAHON
Bassist PATRICK MAHON was born and raised in San Francisco. Patrick studied jazz with Tony P. Miller, but he is primarily self-taught – giving him a creative facility and an eager ear for new ways of expression, including most recently using an unusual bowing technique on the electric bass. He joined COPUS in 2007, played on recordings 'Jah Provide', 'Aspects' and 'We All Bleed Red', and has performed with the ensemble throughout the Bay Area as well as in New York, Atlanta, Boston, and New Orleans.  His influences include Charles Mingus, Marcus Miller, Victor Wooten, and Les Claypool. In addition to COPUS, Patrick has performed with bands Scaramanga, The Ambassadors, Electric Color Wheel, and is currently also with The Junque Show and Miss Lightning.
LEVON WASHINGTON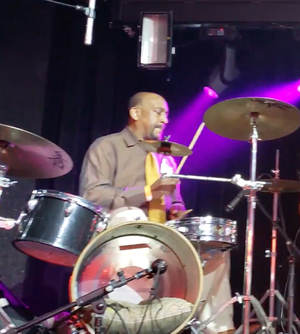 Drummer LEVON WASHINGTON grew up on the South Side of Chicago.  His early love of banging on pots and pans as a child led to a life-long career in music and pro audio.  In 1994 he moved to San Francisco to enhance his career.  He quickly acclimated to the music scene and has performed with more than 25 bands - some of which toured across the the U.S.  He also made a career in the pro-audio and backline industry after graduating from California Recording Institute in 1996.  After many years of wanting to play in a jazz band, he got his break when he joined COPUS and now you can't wipe the smile off his face!  Influences include Dennis Chambers, Tony Williams, Stuart Copeland, Harvey Mason, Gene Krupa and Buddy Rich.
For the many COPUS alumni and archives of the band, please visit https://copusmusic.net
"Never let the fear of striking out keep you from playing the game."
~ Babe Ruth