Press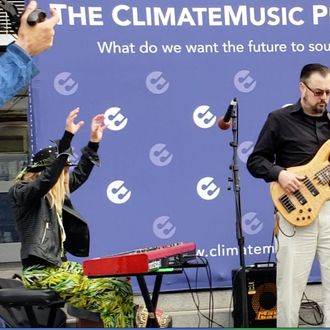 New York Times
Knvul Sheikh
On Oct. 29, a composition by The ClimateMusic Project — a jazz and spoken-word piece called "What If We…?" — was performed by the band COPUS in front of an audience of about 250 people at the World Bank headquarters in Washington, D.C., for the opening of the World Bank's Art of Resilience exhibition.
To create the piece, Wendy Loomis, the composer for ClimateMusic, and Alison Marklein, an environmental researcher at the University of California, Riverside, began with data on sea-level rise published in the journal Earth's Future in 2018 and often cited by the Intergovernmental Panel on Climate Change. A computer algorithm then converted each foot of potential sea-level rise into an audio frequency, each frequency slightly higher than the last. The result was the aural equivalent of a graph.
The composition begins with audio representing the current-day sea level. As the piece progresses, it tracks the data into the future, like the time axis on a graph. The music becomes increasingly distorted and intense, and a battle ensues between the bass (representing diminishing land area) and the drums (rising sea level) that is emotionally jarring.
Spoken over the composition are fictional (but plausible) news headlines from the future, envisaging how rising sea levels may affect the globe, such as "The Arctic Ocean is ice free for the first time" and "the Marshall Islands are almost completely swallowed by the Pacific Ocean."
Video by the Climate Music Project of the COPUS World Bank performance can be seen here: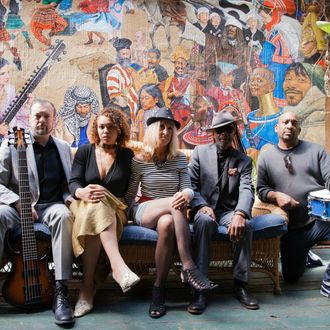 Music Dish
Michael Allison, MusicDish.com
COPUS is a musical group with some of the most talented musicians that I have yet come across. The music is a mixture of Spoken Word, jazz, a touch of blues and a hint of classical styles. This music is a little difficult to compare to anyone else because I have never really heard anyone like this group. The jazz styles are very complex and the music that is created is absolutely masterful. These compositions are amazing with just the music, but then you get the added pleasure of the smooth spoken word vocal styles of Royal Kent.
His poetic onslaught of powerful lyrics are mind boggling, to say the least. His silky smooth voice holds a tight grip on the listener's ear and keeps them in a state of mind numbing ecstasy. The musical virtuosity of the members in this group is absolutely amazing. Having this much talent in one band should be a crime.
The music develops into a sort of scenic painting in your mind as it is played. The warmth and soul of the musicians is almost seamlessly produced throughout the entire album. This is musicianship and songwriting at its best. I don't have to tell you how impressed I am at the talent and musical excellence that is portrayed here. This is new music for the new millennium. I also recommend this be one of the first choices for Spoken Word Album of the Year.
Personal Notes: I never considered myself a fan of spoken word styles of jazz. Although I have always been a jazz fan, the spoken word aspect was never one of my favorites. This band has definitely changed that perspective. I was surprised at how much I liked this music.
There is something about it that makes me want to hear it more. I'm not sure if it's the music or the lyrics or the vocals. I only know that it's there and it is definitely alluring. It is my belief that this music could be legendary if given the opportunity to thrive.
I've heard the buzz about this style, but never thought much of it until I heard the music. Now you need to hear it, whoever YOU are. The worst that could happen is that you broaden your horizons and find yourself really loving a style of music that you might not have known about before. If you are already one of those who like the spoken word style, then this is a group well worth checking out. This is one band that I am really happy to have as a part of my music community.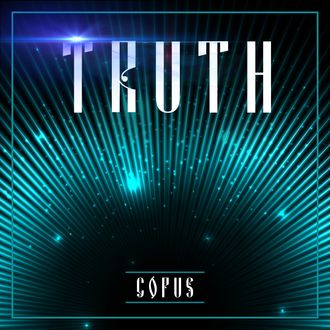 Clouzine Magazine
Joe Kidd
Brothers and Sisters, this one goes out to all of you who claim to seek Truth. Gather 'round, rush the stage, rise up, and claim your inheritance. Listen to this!  We have found another nugget, another source, another proof that Truth does exist.  It comes in the incarnation of a band called COPUS (Creation Of Peace Under Stars).
Now look upward and be inspired. When we think of Jazz, we think of communion of souls merging as one force to create one sound, the music of the spheres, the ever-present everlasting Om. When we think of Hip Hop, we think of free form poetry, mature and muscular, intelligent and timeless.  If we are able, we may imagine what could happen when those two realities come together.  This is where COPUS lives.
When I hear this song for the first time, I immediately thought "West Coast" where the green grass, the hot desert, the majestic mountains and the great ocean form the landscape -  where diverse cultures exist, not only side by side, but intertwined.
COPUS is an offspring of these influences. Together they incite a revolution of thought, with the focus on outcome and results.  They expressed a unique knowledge of the world as a community, often in need, but not without resource and possibility.  This is street music, street poetry reminiscent of prophets like Gil Scott-Heron and The Last Poets.  I hear the beat poets of NYC, and the great jazz artists of the 1960s.  
COPUS comes to us with music that is solidly constructed to withstand the weight of the heavy rhymes. Rhymes of liberation, rhymes of activism, rhymes of consequence. In the critical and historic days that we currently find ourselves thrust into, it is essential that we have artists with wisdom that we can trust.  It is crucial that our poets and musicians intend to find the ways and means to inform us and direct us to the Truth.  That is what this track and this groups is all about.
COPUS is a world-class organization with a catalog of important material.  They have recently received the Clouzine Magazine Award for Best Spoken Word Group.  To find out why, you are invited to visit them at their official website.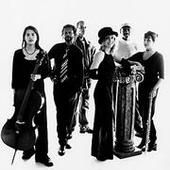 Music Connection
Tom Kidd, Music Connection Magazine
From San Francisco group COPUS comes one of the most intriguing, challenging, and ultimately satisfying albums of the year. The core of the group is composer, musical director and co-producer Wendy Loomis and Royal Kent, poet and co-producer. Together, they produce music that is part jazz, part classical, cerebral and sexy. Think of Copus as the love child of Jack Kerouac and Grace Jones.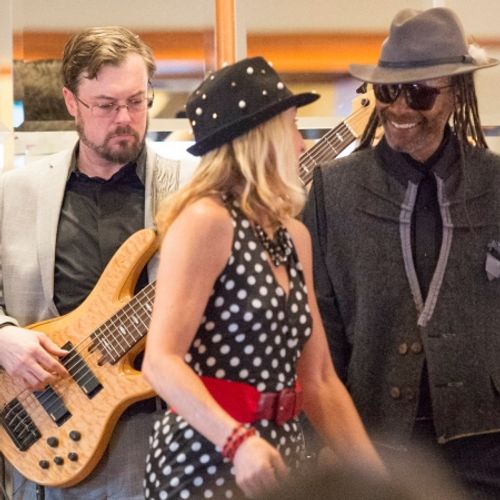 S.F. Bay Guardian
Cheryl Eddy
Music Pick:  After meeting at an open mic event six years ago, poet Royal Kent and composer Wendy Loomis pooled their talents and formed Copus, a group that fuses spoken word with the members' own brand of millennium music (a mix of classical, world, blues, jazz, and other genres). This freethinking approach to the creative process makes Copus - now a full-fledged band with flute, drums, stand up bass, and other instruments - perfect as host of 'Language: The Journey to World Peace'.
"I'll know my song well before I start singing"
~ Bob Dylan